Viti-cultural visions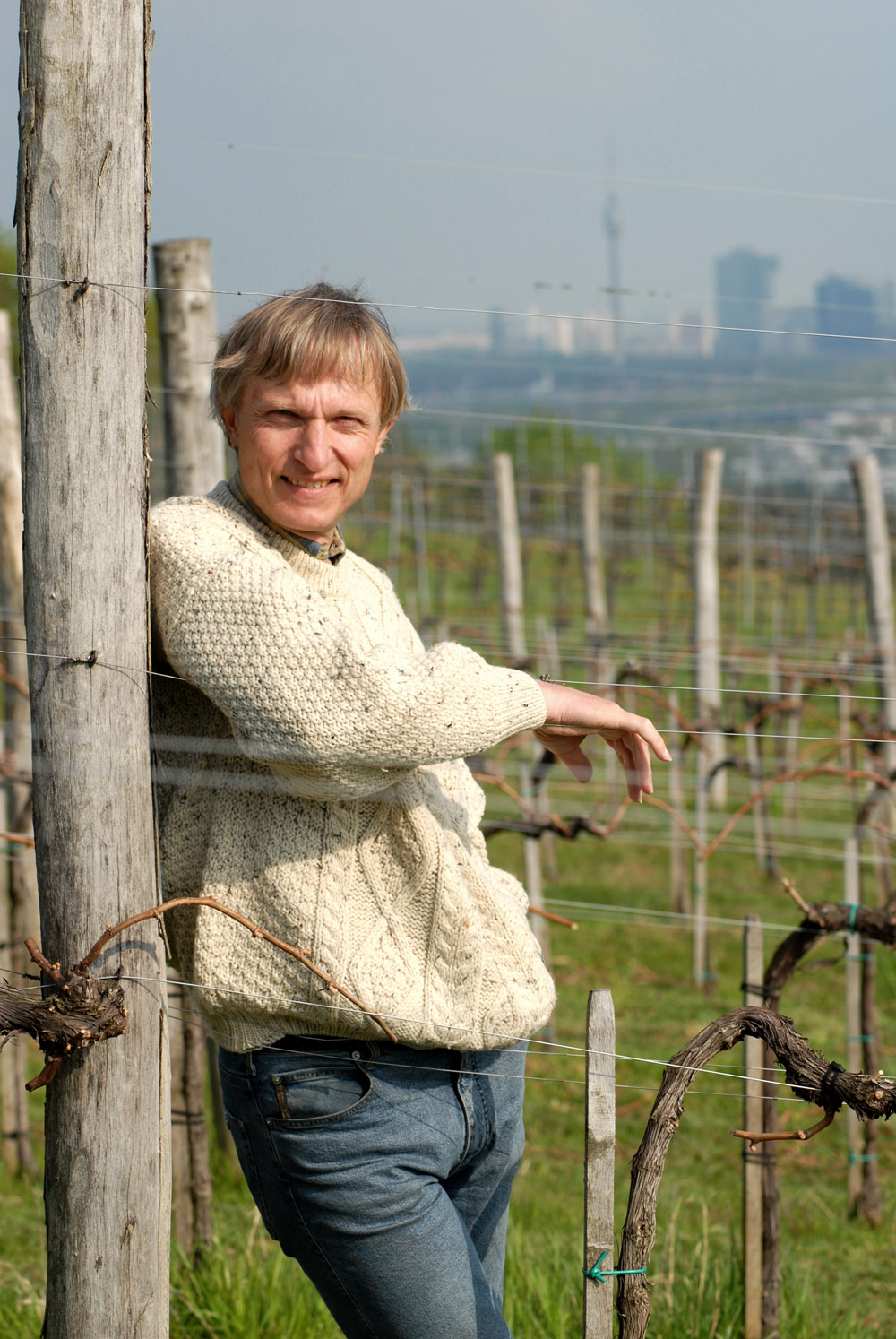 The winery and inn or "Heuriger" Mayer am Pfarrplatz has been owned and run by my family since 1683, more than 320 years. Since 2007 Mr. Hans Schmid has taken over this institution (but still running under the old famous name "Mayer am Pfarrplatz"). Stemming from these roots I began to produce my own wine in 1999. Training at the School of Viticulture and Oenology in Klosternueburg followed by a number of work and study trips in diverse Countries famous for their wine production – Germany, the Alsace region of France, Australia, South Africa and New Zealand – provided the source and inspiration for me to create fine white wine:
The initial concept was to bottle small quantities of wine of the highest quality from the best terroirs of Vienna by combining traditional Viennese methods with more innovative and modern technologies which I had encountered on my working stays and travels too.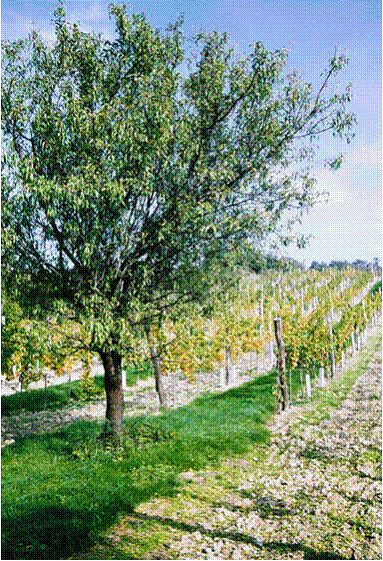 Sémillon/Pinot Gris-vineyard with an almond tree (Riede/Weinlage "Unger")
Therefore I began by planting the world famous Sémillon grape in one of the best terroirs of Vienna known as "Unger", next to an ancient almond tree. In 2000 I introduced Chardonnay, the fruity clone from Mendoza in Argentina, to my second vineyard on the south facing slopes of "Nußberg". During this time I have also been cultivating two vineyards of Pinot Blanc and Neuburger that are both more than 25 years old.
The new "Sémio" and Chardonnay creations are exotic wines from the best and most ancient vineyards of the city ("Falstaff"-Wineguide 2006/2007).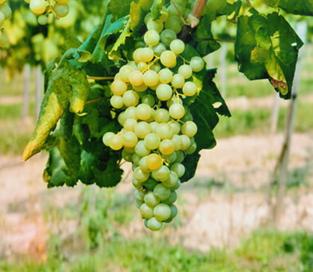 Fruity SÉMILLON-grape – (pronounced "Sémio")
Likewise, I confess to autochtonous wine culture or old grape varieties.
That is why I have been cultivating a more than 50-year-old vineyard since 2005 in a grand cru location of the vineyard "Unger" (near Sémillon-vineyard) with Pinot Blanc as well as my beloved "Mendoza"-Chardonnay.
In 2007, I extended my classic line with a 30-year-old Neuburger vineyard, as well as in the upper part of the "Unger" (Riede).
In 2008, in a nearly 25-year-old Pinot Blanc vineyard in the Ried Preussen I planted noble Rotgipfler, Riesling & Neuburger vines for the ancient tradition "Gemischter Satz".
2010 in the Ried "Langteufel" (location Nußberg) a 40-year Gemischter Satz with Grüner Veltliner dominance and Roter Veltliner, Rotgipfler, Neuburger, Riesling, Muscat & Gewürztraminer, was defined as "1. Lage".
2014 my last and very valuable achievement … a real old "Wiener Gemischter Satz" from 1960 with old Traminer & Müller Thurgau vines in the well-known Nussberg-Ried "Preussen"! – I currently cultivate nearly 2.5 hectares of vineyards.
My next (Weingarten-) project is called "schönin" in my absolutely best vineyard "Goaßkeller" (Großlage Nußberg). This is one of the finest and best French grape varieties, which, apart from Austria, is of importance worldwide. A new challenge! "After all, it is in the hands of man to let good things arise," is one of my motto.
What makes my distinctive cabinet of rare wines unique: Great locations (each of my vineyards is one of the "Grand Crus" of Vienna), low yields (partial grape reduction in the summer), highest physiological maturity and meticulous work from the vineyard to the bottle.