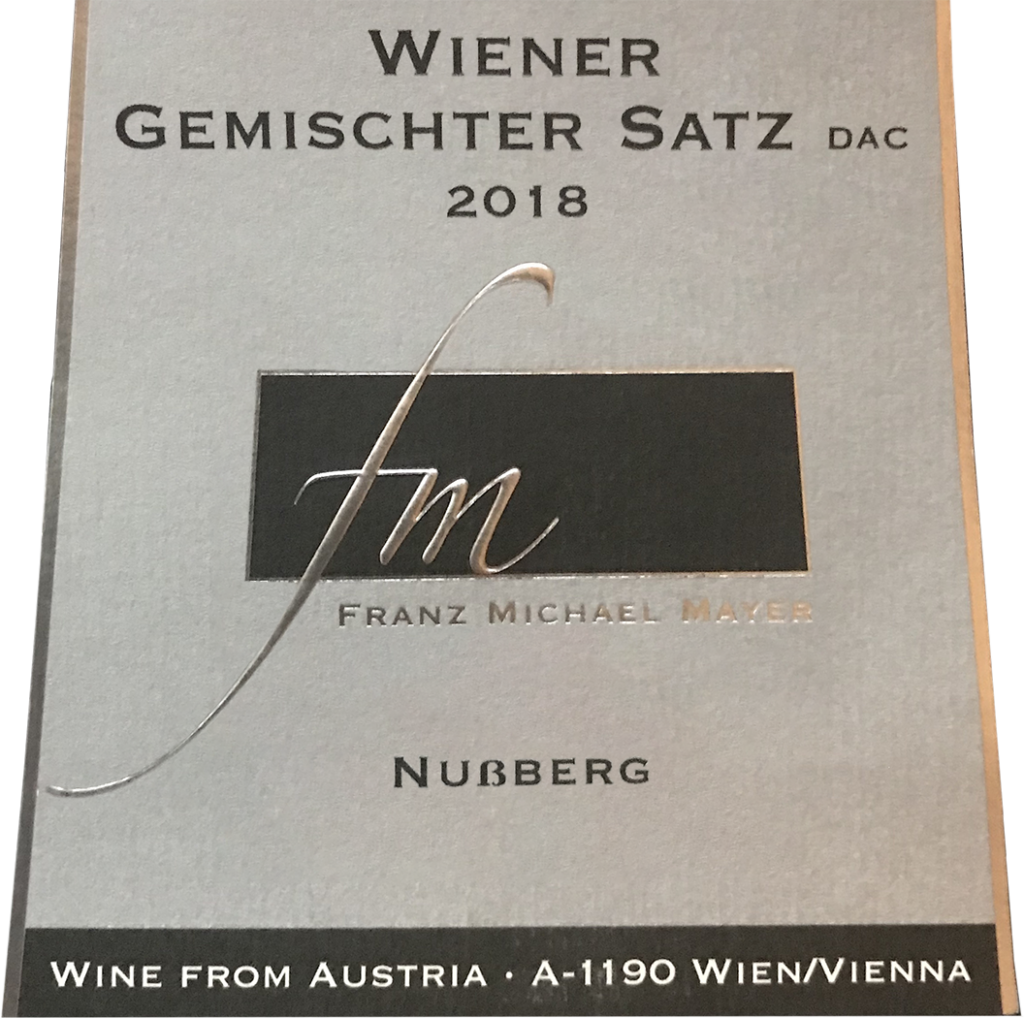 Wiener Gemischter Satz DAC "Nußberg" 2018
Alcohol content 13% by vol., dry. vegan
Harvested on September 13th 2018
Representing 10 Grape varieties: Pinot Blanc, Grüner Veltliner, Neuburger, Rotgipfler, Roter Veltliner, Riesling, Chardonnay, Gewürztraminer, Gelber Muskateller & Pinot Gris.
Appel, vineyard peach as well as delicate hints of citrus present an elegant and faceted fruit basket of flavors. Animated, yet balanced ripeness. Final is fruity and of lively acidity.
Best served with fried chicken (Backhenderl), Wiener Schnitzel and other traditional Viennese Sunday dinner dishes – (enjoy and serve at about 10°C).
Prices: Prices upon request.
---